Reisika
Clip in Human Hair Bangs Bleach Blonde Hair Fringe Seamless invisible Breathable Hair Topper
Price:
$22.00 $56.00 piece
Color

Bleach Blonde
Natural Black
Dark Brown
Light Brown
Contact Us
Description
3D Clip in Human Hair Bangs - Clip on Hairpiece with Temples for Women
3D Mini Air Bangs | Fringe hairpieces
Human Hair Straight Hair Topper Seamless invisible Breathable Clip in bangs Handmade
Attachment: Clip-In
Texture: Straight
Material: 100% Remy Human Hair
Color: Jet Black, Natural Black, Dark Brown, Light Brown, Bleach Blonde
Bang Length:12cm
Overall Length: 25cm
Hair Style: Clip In Remy Human Hair Thin Neat Air Bangs/Fringe
Package include: 1PC* Clip in Bangs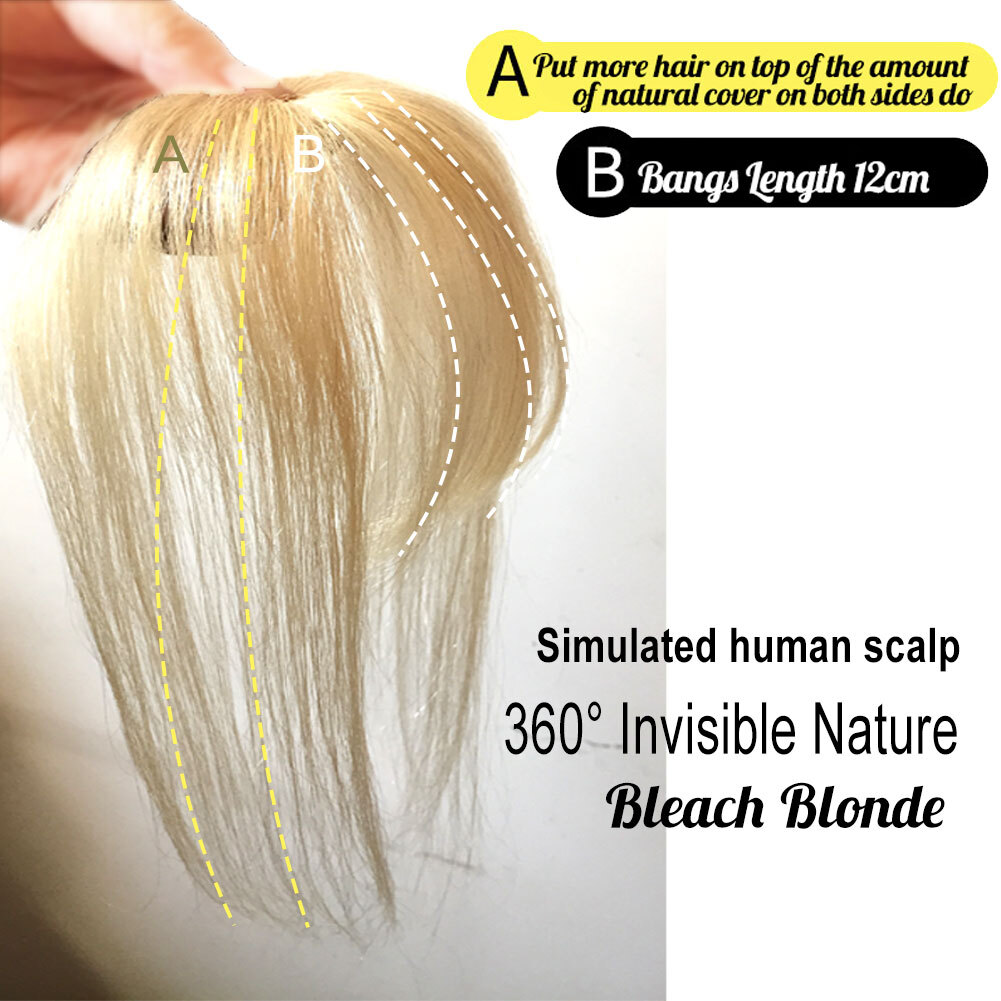 Feature:
One clip in bangs topper, can be used to cover top thin and white hair;
3D mini bangs for women and girls; It will look more natural than the other kind of bangs;
About the dyeing: the Natural Color color can be dyed or bleached; But the other colors just can be dyed from light color to deep one;
The Bangs Topper is Very neat , light and ventilated; You will not feel stuffy when you wear it.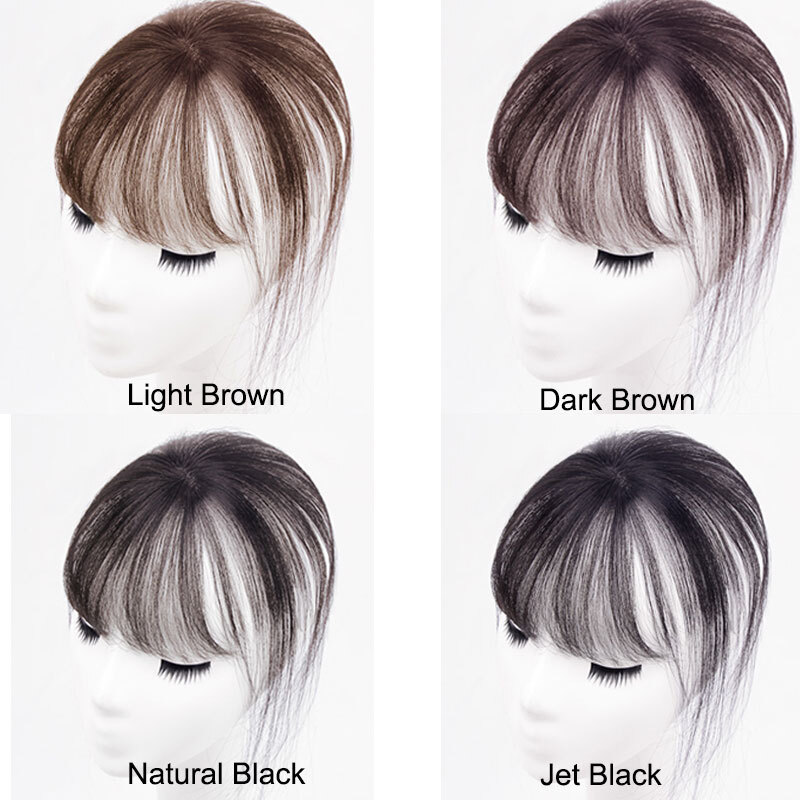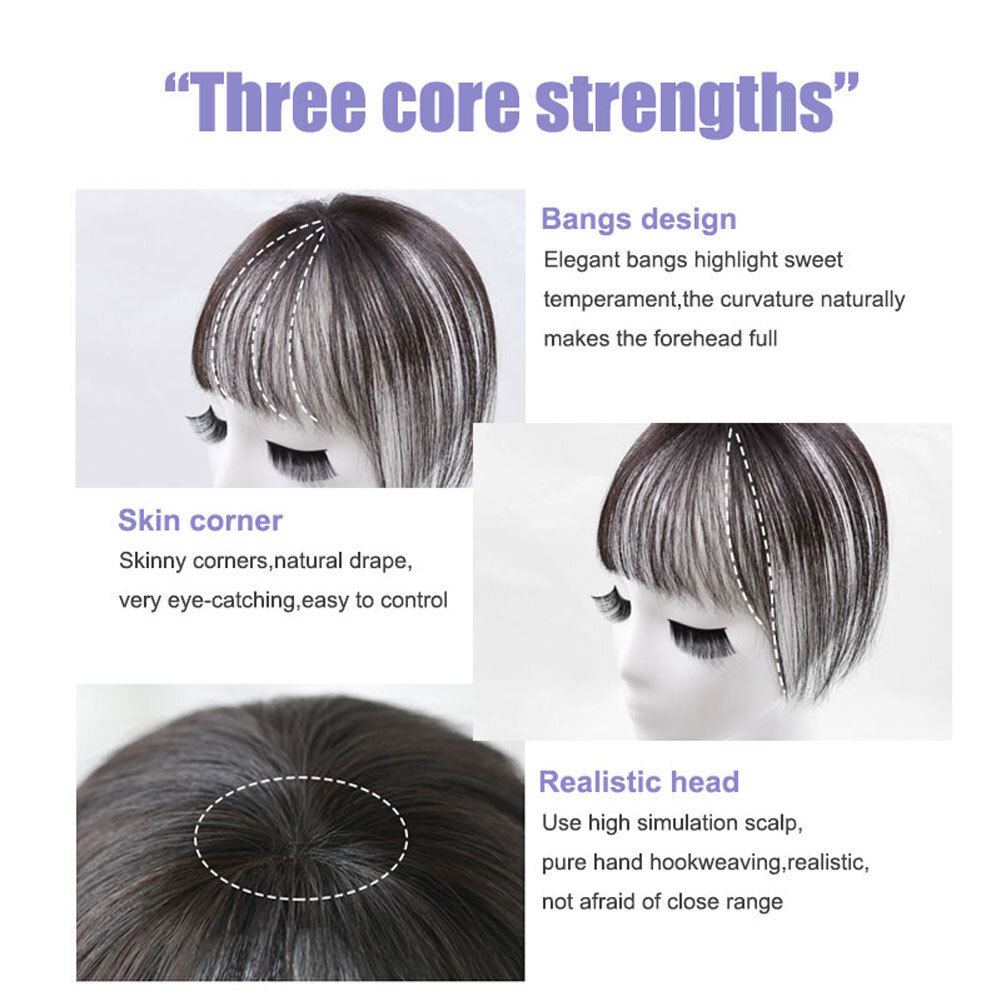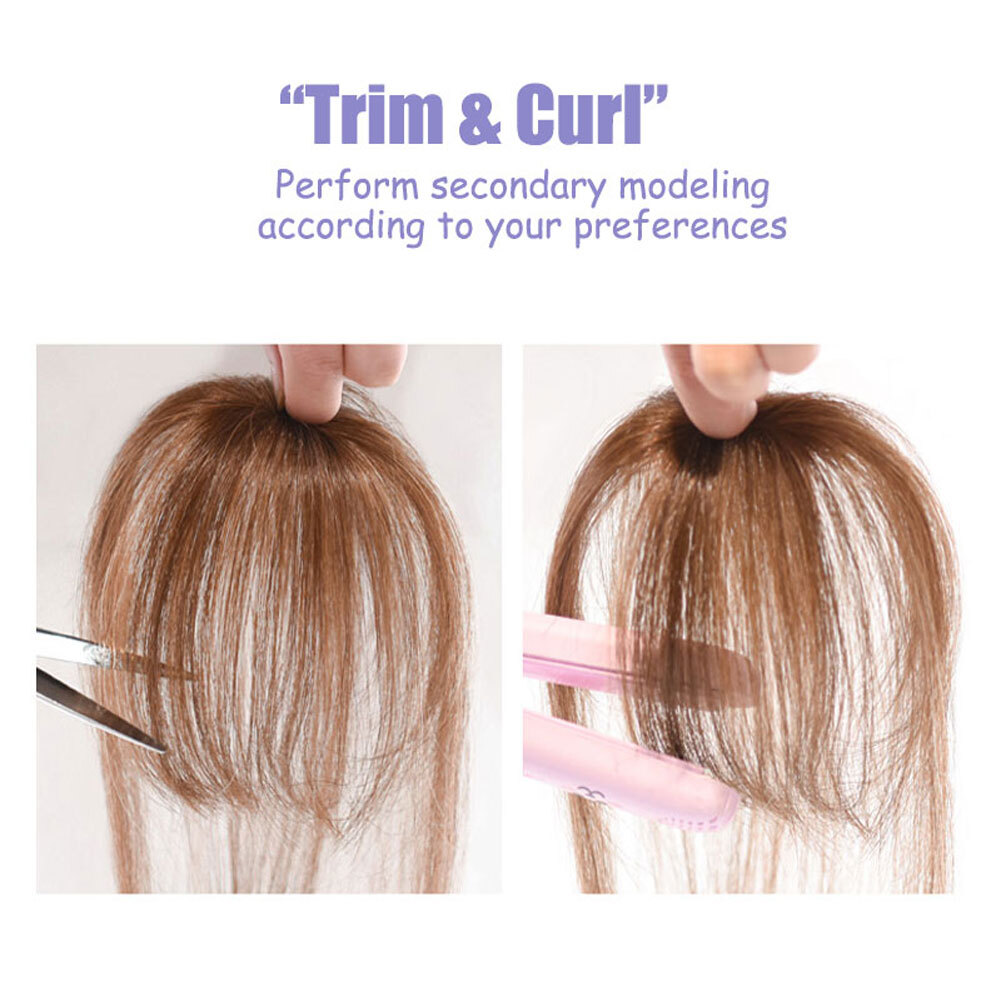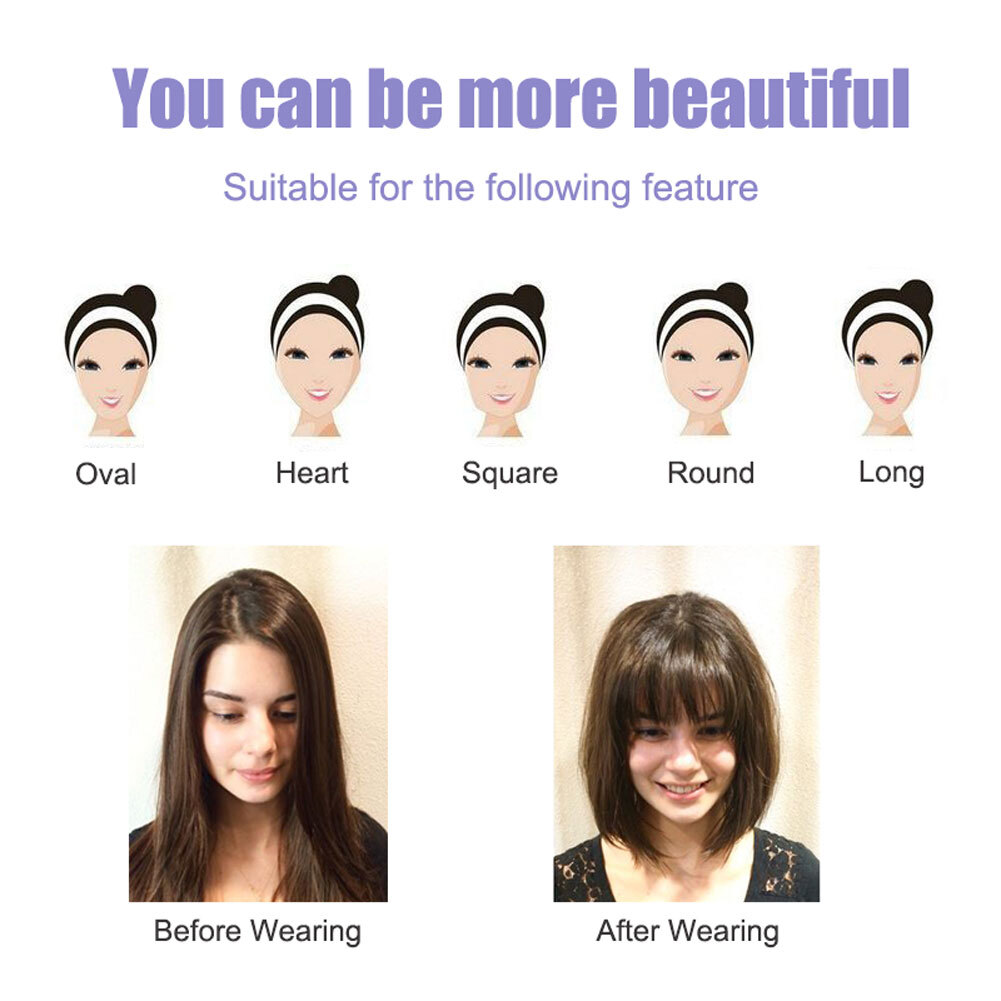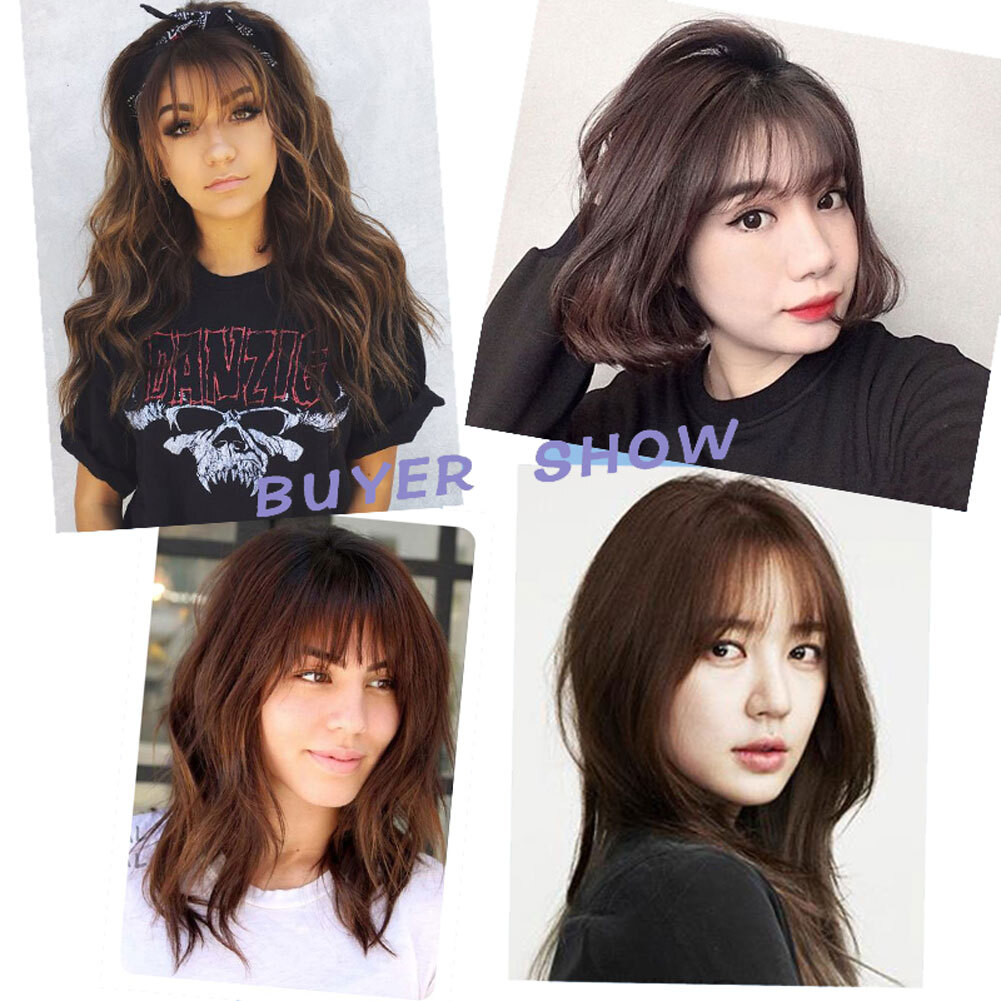 If you want to know more products,we have: Invisible Hair Extensions , 3D Air Bangs Hairpiece Extension , Quality Alligator Clip

Customer Reviews ( 10 )
By
ReAnna Carter
Saturday, 03 September 2022
Amazing! These blend so well with my hair and I've gotten a lot of compliments
By
Carter
Friday, 02 September 2022
Perfect bangs every time !!! I absolutely love these bangs! Nobody could tell the difference! Now I can have perfect bangs any time I want and not have to cut and make a flippin mess with my own hair and on my sink! I recommend 100% ladies!!
By
marise
Friday, 02 September 2022
By
Kathy
Thursday, 01 September 2022
By
Jennifer
Monday, 10 January 2022
It's in a cute box, it is the same color as my hair and it came in perfect condition
By
I love this product!
Thursday, 30 December 2021
I have worn full wigs for almost 10 years due to sever thinning on my front hairline. There was no way to hide it. I loved my wigs while I was working 5 days a week and for social occasions but at home I was "just me". Then I saw these clip on bangs. After paying hundreds of dollars for human hair wigs the price for clip on bangs was so modest I thought l would give it a try. The color "medium brown" is a perfect color match for my natural color. I ordered "Air Bangs" which are very light and wispy. This allowed me to continue to part my hair on the side and still sweep the bangs to the opposite side after trimming the side tendrils. The coverage is just what I needed to camouflage my sparsely populated hairline. I have ordered an additional pair but in the "Fringe Bangs" to see if I get an even better look!
By
rswearing
Sunday, 12 December 2021
These bangs are so much fun! I had to work with them to get them to look natural. You can clip them in different positions to get the look you're going for. Make sure you comb through them with your biological hair on the sides to get them to blend. I haven't had any trouble with them moving around. They stay put all day with no problems. My hair is thinning at the top of my head and these really make my hair look fuller. Especially when I wear it up. My hair is dark dark and the medium brown bangs look perfect!
By
redstarr
Thursday, 18 November 2021
I chose the option I guessed was closest to my natural hair (there are very few options) and it's not exactly the right shade for me. Not SUPER far off, but slightly warmer than my hair But the shape is terrific. These pics are right out of the box, no washing, styling, or trimming. I just clipped them right in. Super intuitive and simple. I really like them. They look and feel very real to me. Even with the slight color mismatch they're passable. If the color was right, they'd be dead on perfect. Especially for such an inexpensive set, they're great. Very cool.
By
Heike
Wednesday, 03 November 2021
Die Haarfarbe war etwas zu hell, aber ich habe mir das Teil passend zu meiner Haarfarbe eingefärbt. Jetzt sieht es perfekt aus. Den Pony noch ein bisschen ausgedünnt und man kann es von meinen echten Haaren kaum noch unterscheiden. Leider Ist das Haarteil nicht so wie auf dem Foto, sondern besteht nur aus Pony und ein paar Seitenstränge. Für mich reicht es jedoch aus
By
Christi
Friday, 26 March 2021
I didn't think I would like it but once I tweeked it a little by wetting it and putting my blue conditioner in, I totally love it