Reisika
Reisika Hair Adhesive Tape in Human Hair Extensions Fashion Women Real Hair Tapes
Price:
$38.45$92.80 / set
Stretched Length

16inch,20pcs
18inch,40pcs
20inch,40pcs
16inch,40pcs
18inch,20pcs
20inch,20pcs
Texture
Color
Option

#2 Dark Brown
#6 Medium Brown
#613 Bleach Blonde
#27 Honey Blonde
P27/613
P8/613
Contact Us
Item specifics
Life Time:
6-12 months with proper care
Quality:
No Shedding, No Tangle
Material:
100% Remy Human Hair
Description
Tape In Remy Human Hair Extensions
---
Information of Tape in Hair :
Tape Size: 4cm×0.8cm (white tape)
Texture: Straight Weave Human Hair Extension
Tape in Hair Weight Package Detail:
16 inches = 40cm, 1.5g/pc, 30g per pack, 20pieces total.
18 inches = 45cm, 2.0g/pc, 40g per pack, 20pieces total.
20 inches = 50cm, 2.0g/pc, 40g per pack, 20pieces total.
22 inches = 55cm, 2.5g/pc, 50g per pack, 20pieces total
24 inches = 60cm, 2.5g/pc, 50g per pack, 20pieces total
Application Suggestion:
If You Have Short Hair, Want Long & Volume Effect, Buy 3-4 Lots Please ( 60-80 pieces )
If You Have Long Hair, But Thinner, Want Volume Effect, Buy 2-3 Lots Please (40-60 pieces )
If You Want HighLight Effect, Or Want More Volume, Buy Extra 1-2 Lots Please ( 20-40 pieces )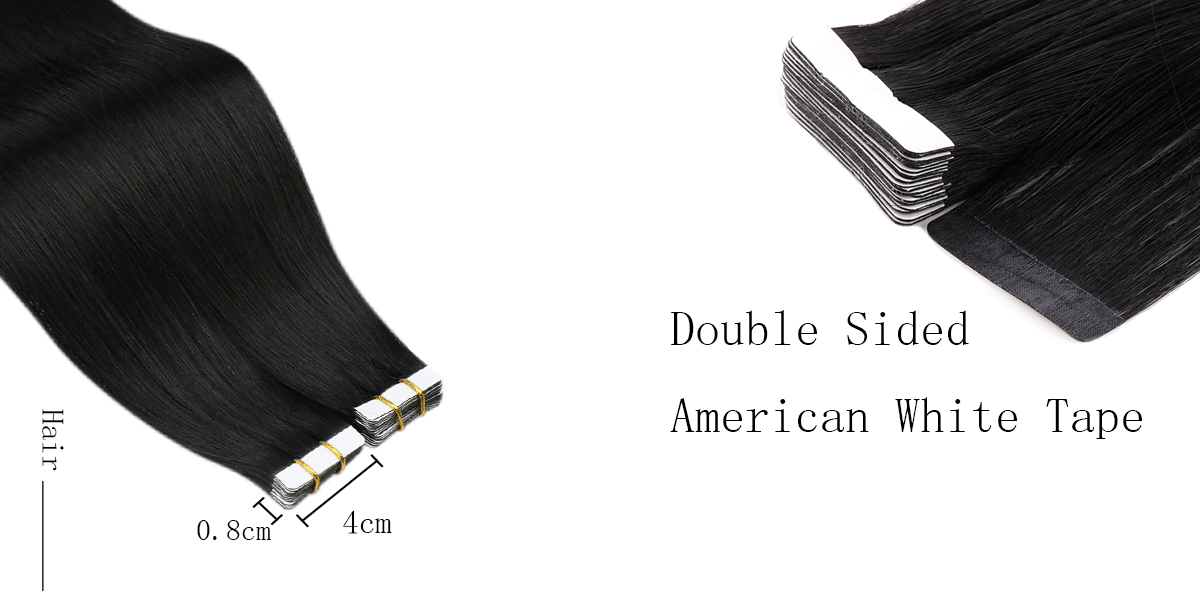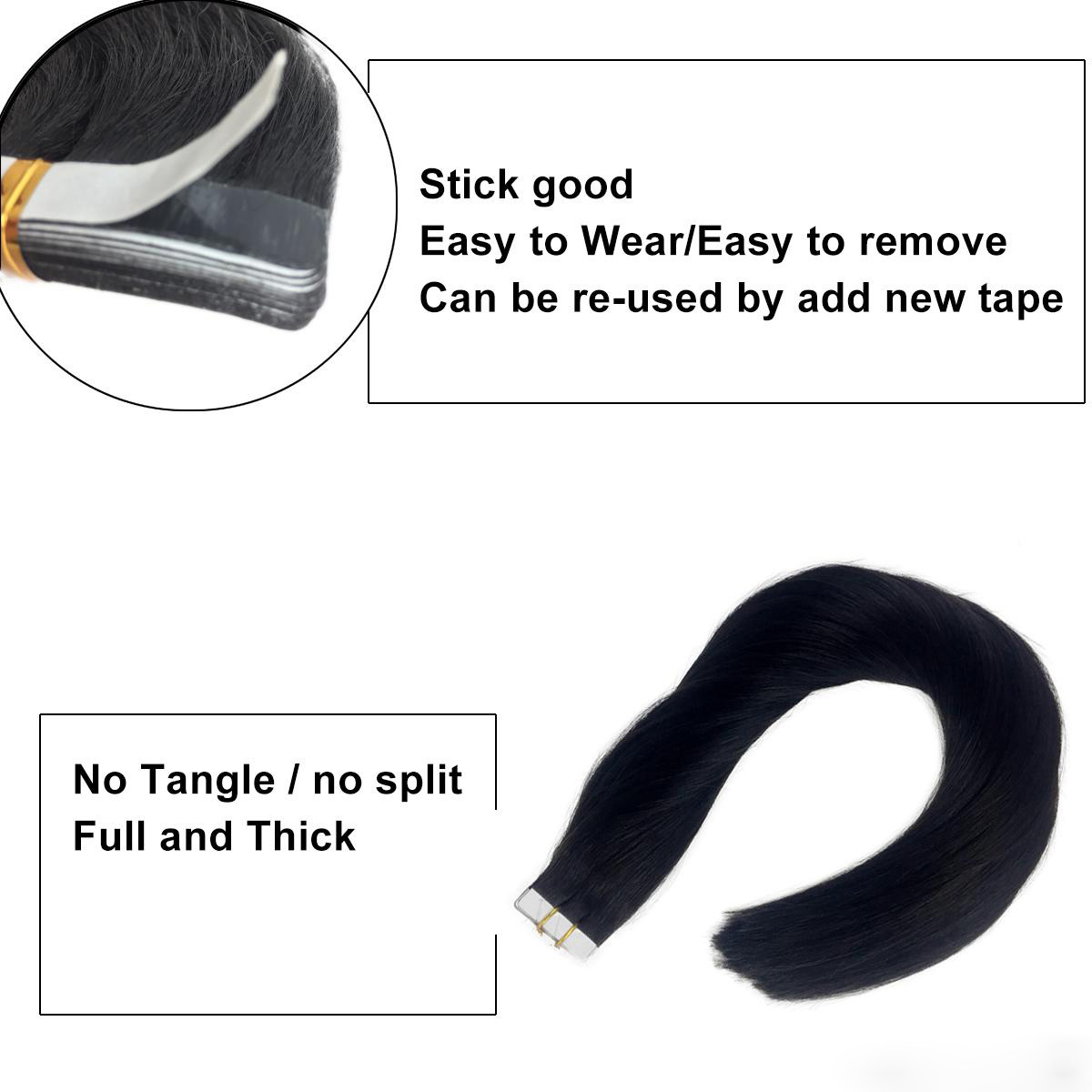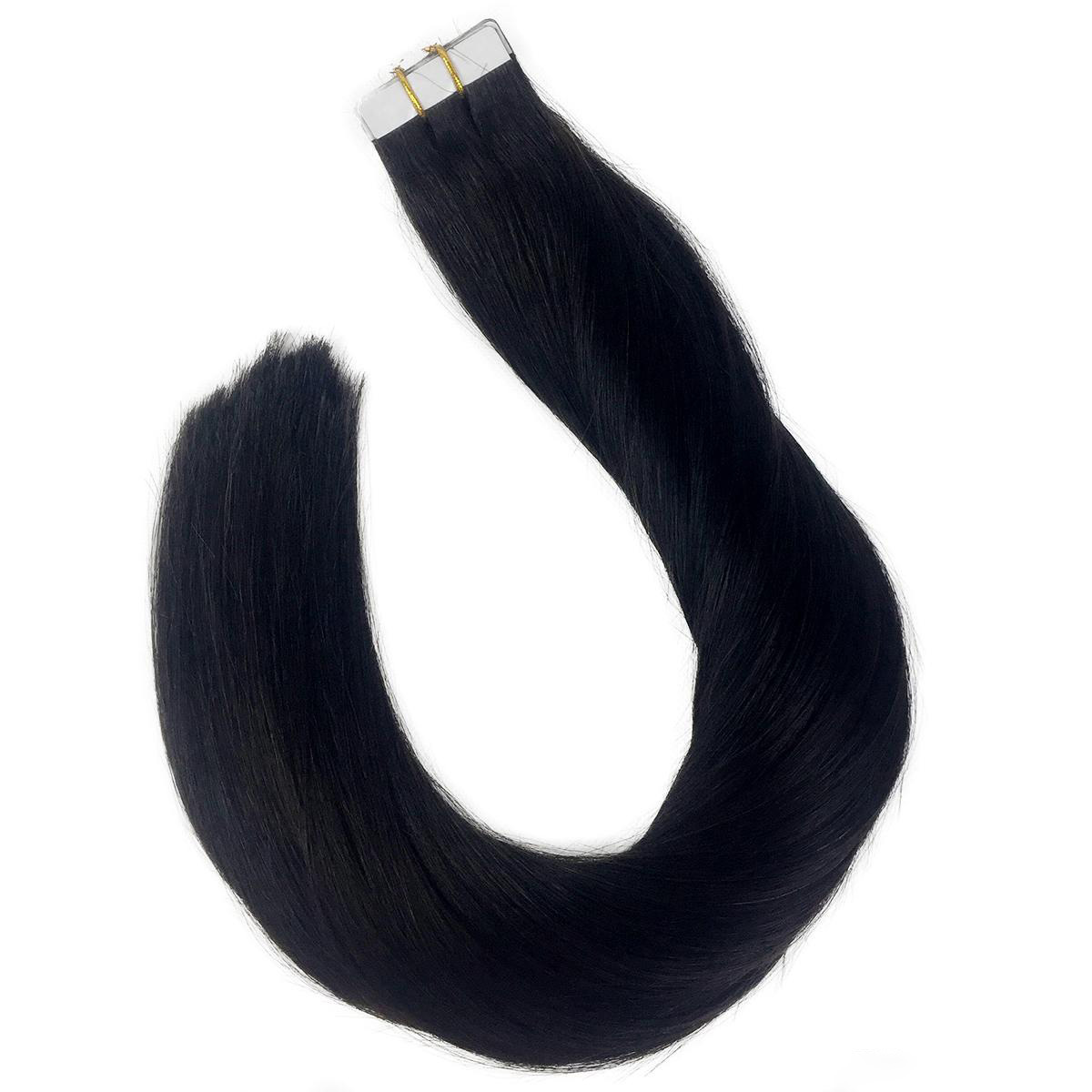 Hair Grade
Virgin Hair
Human Hair
Hair Doner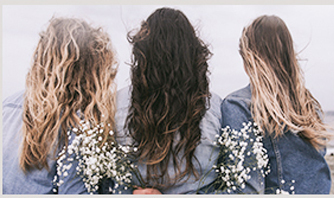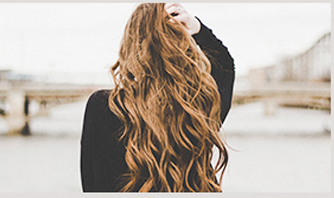 Cuticle Content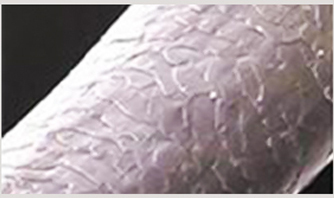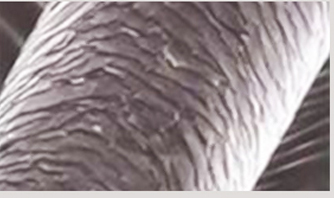 Cuticle Direction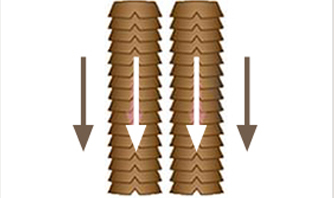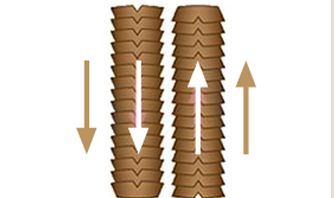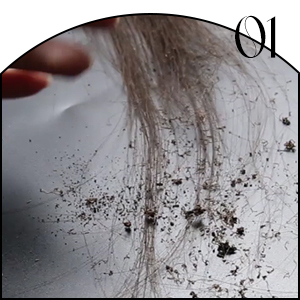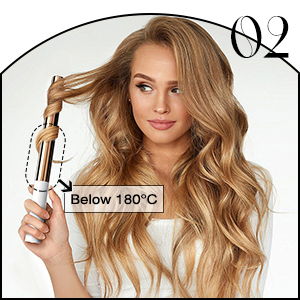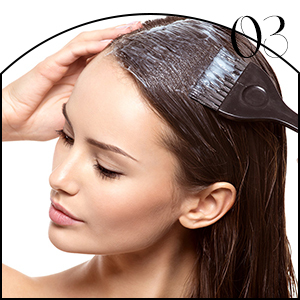 100% Remy Human Hair Extensions
-Burn very fast
-Smells like protein
-Become Ash after burning
Can Be Curled
Tape in Extensions can be Curled or Straightened like your own hair; Control the temperature within 180°C, then you can style it at will~
Can Be Dyed
This Tape Hair can be dyed to darker color.
We recommend that the color swatch to be tested prior to coloring the full set to make sure the resulting shade is what you anticipate.
About this item
---
⇒ Advantage of Tape Extensions:

Tape Hair Extensions

is one of the most popular hair extensions,no tangling and no shedding.They are easy to apply and more

invisible

. Please heat the tapes for few seconds to make it stick hard.

▷Material of Tape-in Hair ◁The

Tape hair extensions

are all 100% real human hair. It can be dyed or curled just like your own hair.

Invisible tape hair extensions

is smooth to touch and natural to look.

▷Suitable for Many Occasions◁

Skin weft tape in extensions

can be used in many situations like a romantic wedding, a harmonious family reunion, a formal meeting, etc.

▷Considerate Service Team◁Reisika has a professional team with experienced staff.If you have any problems when using the product, you could let us know and we will provide you with professional help.
How To Care
---

Wash your hair extensions with a moisturizing hair care product: this will keep the moisture in your hair when you shampoo while not drying out your extensions by over-shampooing.

Be extremely gentle. Gently combing or styling hair extensions will keep hair from falling out. Use a wide tooth comb and start at the bottom and work your way up slowly.

Use heat protectant: Use a heat protectant on hair extensions. When using hot iron, keep the temperature below 390 degrees Fahrenheit.

Deep conditioning. Once a week, carefully place hair extensions in warm water and apply a little conditioner to them. Leave on for about 20 minutes, then rinse well.

Keep hair extensions trimmed. Because human hair extensions are prone to split ends. Do not let the injured hair move upwards and trim the ends every 6 to 10 days.
How to wear Tape in Hair Extensions
---
Mini Tape in hair extensions operation process

Use scissors to cut the tape from the middle and divide it into two pieces. Take it out from the roots to separate some hair.

Remove the double-sided tape from the hair extension and fold it in half to install the hair extensions.

After installation, you can press the tape with your fingers to make sure it is sticky.

The same operation as the previous step, comb the hair and connect it completely.



---
FAQ About
Tape in Hair Extensions
Real Human Hair
---
Q1:Can it be dyed?
A:Reisika Hair Extensins Real Human Hair Can Be Dyed from Light to Dark, Not from Dark to Light, We Do Not Recommend Dyeing by Yourself, We Recommend to Find A Professional to Do It.
Q2: Should I Remove Tape ins or Not Before I Go to Bed?
A:You Don't Need to Remove It. We Recommend That You Put Tape in Hair Extensions into A Braid to Avoid Hair Tangling.
Q3: Should the Tapes be Replaced Regularly?
A:Yes, We Suggest That You Replace the Tapes Every 4-6 Weeks to Max Adherence.
Q4:How to take out the tape hair extensions?
A:Use with A Professional Tape Remover Product for Taking Out the Tapes on The Contact Part of The Hair and Tape.Wait for One Minute, Gently Peel off The Tape.
Q5: How Often Should I Wash These Hair Extentions?
A:You Can Wash bout Twice Aweek. but Every Wash Is Not Good for Your Hair Extensions.
Q6:Why My Tape in Hair Extensions Fall?
A:And What Should I Do?
---
Hair color may be different under different light. Our product images are all shot under natural light. Please refer to your hair color under natural light to match the color of our product

TNT and Fedex don't accept PO.BOX or BOX address. Please provide your street address before payment.

If you have any questions about the product, please feel free to

contact us

.We will reply to you and help you solve the problem within 24 hours
If you want to know more products,we have: High Quality Real Human Hair Extension , Professional Hair Extensions , Honey Blonde Multi Colors Hair Extensions
By
Silky Gorgeous Hair !
Tuesday, 02 November 2021
By
Katrina
Tuesday, 04 May 2021
By
Marina
Wednesday, 24 July 2019
Its real hair and you can dying couloring