How to apply Clip in Bangs
---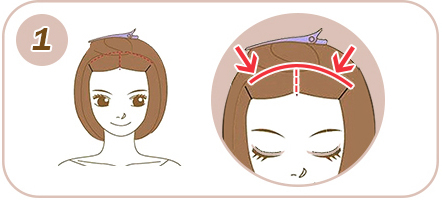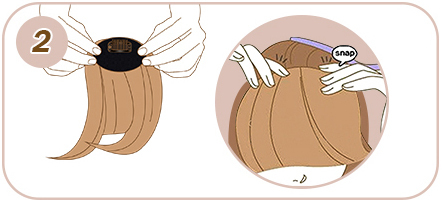 Brush your hair back off your face and
fasten your hair to both sides with pins.
Open the bb clip match the length to the area
where you want bangs and gently clip in.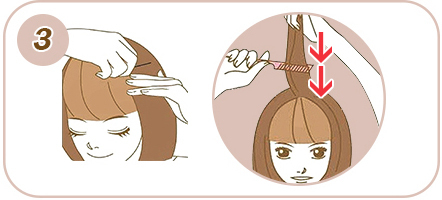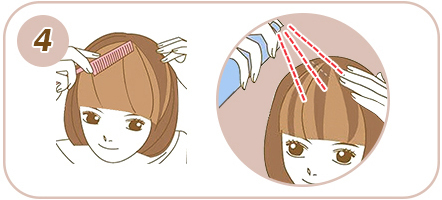 Take the pins out and backcomb the hair
just above the extensions
Cover the seam with backcomebed hair and
style just as you would your own hair
Get bangs in seconds! Get all the fringe benefits of a bang without making the cut with clip in bangs. From air bangs to 3d hair bang, find the style that most suits you!
Fringe Bangs Style: French bangs & neat bangs & wispy bangs. The length and width of bangs hair extension is perfect for your face shape. Referring to the width of the forehead shown in our Figure 4, hair bangs have enough thickness and width to cover your forehead without worrying about fluttering. The hair temples on both side can correct different facial contours.
Clip Details: Human hair bangs are designed with invisible clips, which are easier to wear, take off and hide. The tip of the clip is specially treated to feel round and won't hurt your scalp. The clip is also wrapped with a dense net to protect your hair from being caught by the clip.
DIY Design: Human hair clip on bangs can modify various facial contours, and you can trim them according to your preferences and needs. They also support high-temperature ironing to help you make the desired hairstyle. Suitable for dating, party and daily use.
Color Choice: Each color swatch or photo shown can vary from screen to screen as well as production batch as components of the bangs clip in hair extensions are handmade. Please feel free to contact us if you have any problem, we support replacements and refunds. No risk!