Reisika
Natural Black Hair Tape in Extensions for Black Women Human Hair Full Head Double Sided Skin Weft 50grams 20pcs
Price:
$23.18 $100.00 piece
Size

14 Inch 20pcs/pack 50g
16 Inch 20pcs/pack 50g
18 Inch 20pcs/pack 50g
20 Inch 20pcs/pack 50g
22 Inch 20pcs/pack 50g
24 Inch 20pcs/pack 50g
Color

Natural Black
Dark Brown
Light Brown
Bleach BLonde
P8/613 Light Brown & Light Blonde
P27/613 Dark Blonde & Light Blonde
Style
Contact Us
Description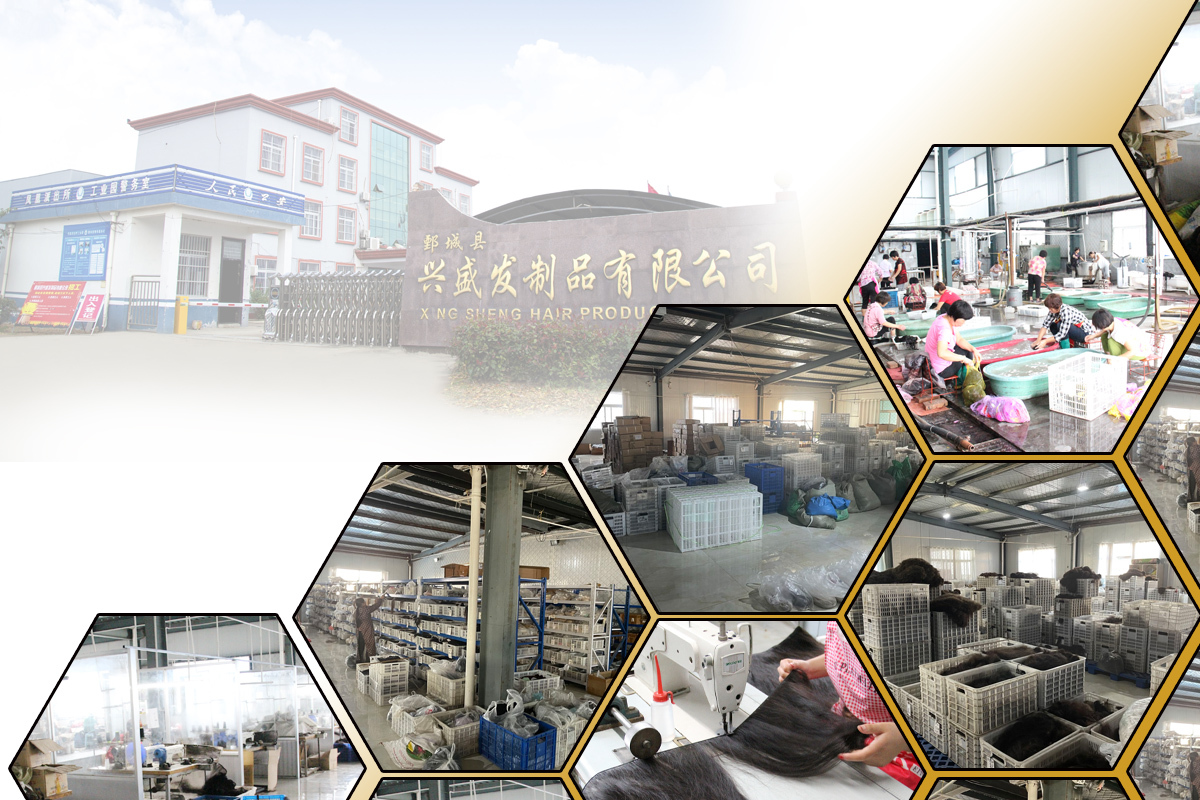 ---
Tape Size: 4cm×0.8cm (white tape)
Texture: Straight Weave Human Hair Extension
Tape in Hair Weight Package Detail:
16 inches = 40cm, 1.5g/pc, 30g per pack, 20pieces total.
18 inches = 45cm, 2.0g/pc, 40g per pack, 20pieces total.
20 inches = 50cm, 2.0g/pc, 40g per pack, 20pieces total.
22 inches = 55cm, 2.5g/pc, 50g per pack, 20pieces total
24 inches = 60cm, 2.5g/pc, 50g per pack, 20pieces total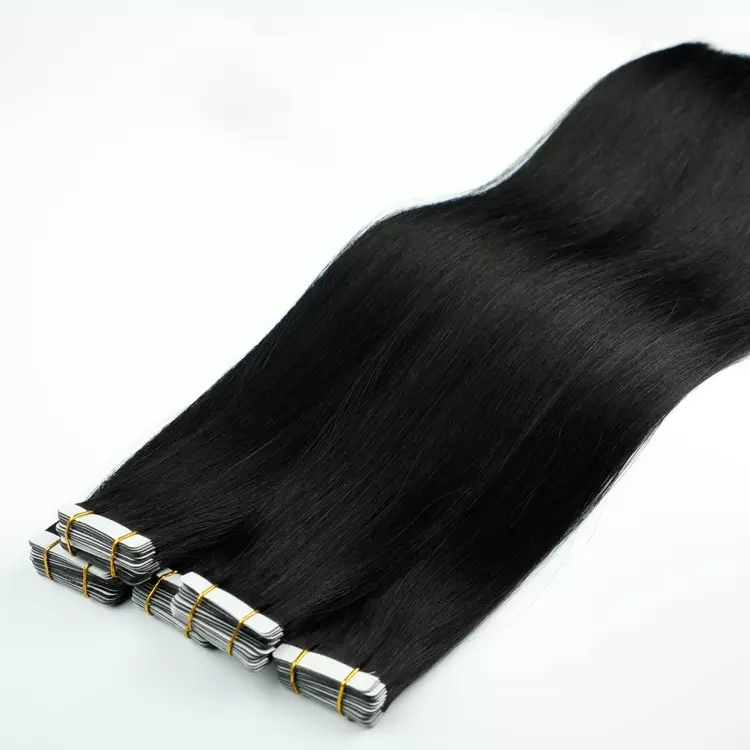 About this item
---
Easy to wear and care

:

Tape in hair extensions

is one of the most popular hair extensions, it is easy to wear and take off, you can change your image by yourself at home in 5 minutes. It can be washed by mild shampoo and conditioner as your own hair

Real human hair

:The

Curly tape ins hair

are made of 100% real human hair, the raw materials are carefully selected and the hair is perfectly protected during the procedure. Soft and comfortable, no tangle and no split. The

Curly Hairstyles for black women

will blend well with your own hair, make your beauty more natural and attractive.

Durable and reusable:

Curly Hair Girl method

can be treated like your own hair, it can be washed and restyled. With great care, the

Curly tape ins hair

extension will have a long lifespan. Also, the hair itself can be reused by replaced tapes, each pack of

Curly tape ins hair

extension comes with extra 6 free tapes for replacement.

Warm tips: In order to protect the

Curly Tape in hair

, please don't bleach it. And please keep the temperature below 320℉ if you need to Straighter the tape in hair extensions



Customer Reviews ( 11 )
By
Natasha T.
Thursday, 27 October 2022
By
Very natural
Friday, 21 October 2022
I've used a lot of extensions and so far these have been the most natural. They are soft and blend really well. I have short, fine thin hair so 2 packs of 18 in were perfect for me. So, 60 grams in total. So far they are wearing well and styling nice. I definitely recommend these over some of the more expensive ones!
By
Jennifer Allen
Wednesday, 19 October 2022
This is my second time purchasing this hair.
By
Samantha
Sunday, 09 October 2022
I had read all the reviews. I've had good quality tape ins before so I was skeptical on ordering. I ordered the suggested 3 packs for a full head. When I received them (on time), they were bent in a package about the size of a wallet. When I removed them from the pack, they did have a bit of a crease. I had laid them flat on the bed until I was ready to install. By the time I went to install them, the crease was gone. I did realize they were much thinner than the previous company I had ordered from. Installing them was very easy. The tape is really sticky, even after a fingerprint or two on them. I put in all 3 packs, realizing I would need another to make the "fullness" complete, but 3 pack were at least enough. My hair is should length. As you see in the picture, the color match is perfect. I bleached my entire head, then applied Wella Colorcharm 12N high lift after that. After installing, I realize the thinner pieces can be helpful when putting 4 whole pack on your head. It feels lightweight, breathable. I curled them with a styling wand, on 320 degree heat the night before the pictures. I also slept with them in a loose bun. When I woke up, they were still curled and all I had to do was brush it out. Hardly any frizz, no static. I know every order can be different, but I wanted to share my good experience for those who are skeptical. For the price, you cannot beat it if you end up with good quality extensions.
By
April White
Thursday, 06 October 2022
By
Polina
Monday, 03 October 2022
Great value, good quality hair I really love the quality of these extensions. They arrived quickly and were just as shown online. I was lucky and the color matched my natural hair exactly. I didn't have them put in by a professional, my best friend and I watched tons of YouTube videos and followed directions. I've had them in for four weeks now and have had no slippage, so I'd say if applied correctly the tape is good. There has been almost no shedding. I used this color on the top (because it perfectly matches my natural color) and a lighter highlight color as the underside with my own hair sandwiched in the middle. No one can tell I have extensions. I get tons of compliments on my hair. I only wash a few times per week and use Batiste dry shampoo on the days I don't wash. I also always braid it loosely when I sleep and use a satin pillowcase. My real hair is extremely fine and fragile due to underlying health problems and I'm so thankful to be able to have long hair, finally. I've included photos of the installation as well as the end result.
By
Ami D. Weiler
Thursday, 15 September 2022
I am very pleased with this hair. It is very soft and light weight. I have fine, thin hair anyways and it blends perfect for my hair type. The hair is very silky and I want to mention because I live in Texas, normally my hair gets very frizzy and a little ratty, but I'm not having that issue with this hair. I really like the way it feels and looks. I will purchase this hair again, it is a fantastic price for quality hair. I highly recommend this product. The only issue I noticed is the way it is packaged, the hair is bent and it did cause a little breakage, but for the price I'm not concerned about that and again, I am extremely happy with the quality!! UPDATE * It has been a month since I put in these hair extensions. They are still silky soft, occasionally frizzy but that's due to the weather. The only issue I am having is they have been shedding really bad. I will not be able to put them back in because of the shedding. Final thought, for the price I paid they are decent extensions however I have only got one month out of them. So if you are only looking to wear them for a month than they are perfect, if you plan on longer than that I suggest purchasing a different brand. Hope this is helpful.
By
Lily
Monday, 12 September 2022
Bought these a few weeks ago and I have to say that they might Not be very thick but the tape is extremely good , I was not expecting that for that price.I recoment this product for anybody who would like to add some volume!I am happy and I will buy again.
By
amber brown
Thursday, 01 September 2022
I was very happy with my extensions
By
Erica
Thursday, 01 September 2022
LOVE GOOD QUALITY Omg!!! In love.. I have black hair color and been wanting to get highlights but didn't want to damage my hair so I bought these and let me tell you if you have black hair and want highlights buy these as asp!!! (I bought 22 inch #1B27P1B)
By
Tabitha
Tuesday, 02 August 2022
I wanted to like these I really wanted to like these because the color is beautiful.