Reisika
#1B Natural Black Tape in Hair Extension Virgin Human Hair 50g 20 Pcs Straight Wave
Size

14 inch 20pcs 2.5g/pc
16 inch 20pcs 2.5g/pc
18 inch 20pcs 2.5g/pc
20 inch 20pcs 2.5g/pc
22 inch 20pcs 2.5g/pc
24 inch 20pcs 2.5g/pc
Color

1#
1B#
2#
4#
8#
P18/613
P8/613
Contact Us
Description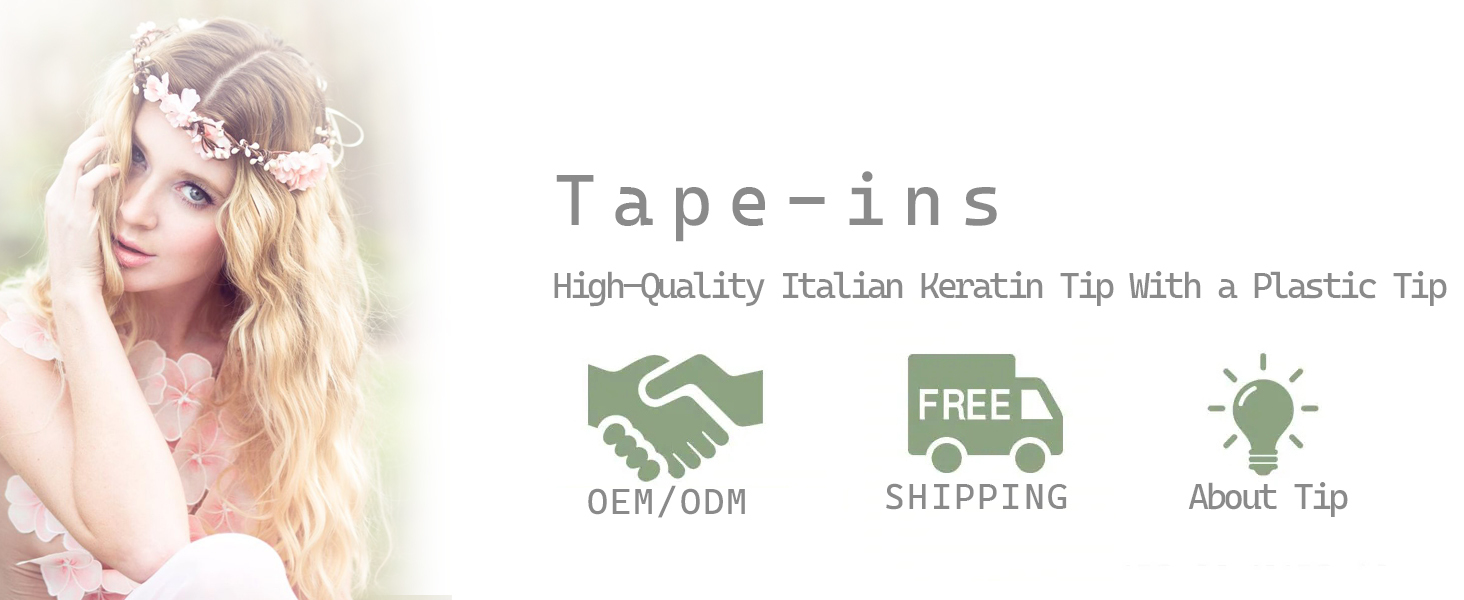 About this item
---
Any Issues with orders or products, Find us First instead of other way.
Tape in hair extensions are the most popular semi permanent hair extensions. Tape in hair extensions is light in weight and gentle to natural hair and scalp. It can last for 4-6 weeks, and then it needs to be worn again.
Each package of adhesive tape hair extensions contains 20 pieces, weighing 50g. We recommend using 3-4 packets of tape in hair extensions for a full head, which is 150 to 200 grams of hair.
Tape hair extensions are a quick and easy way that result in a very natural look - no one will ever guess you are wearing a hair extension! That's all you need to know!
They won't damage your hair.These hairs weigh between 2 and 3 grams, so they don't feel heavy or fall off. If your hair is fragile and/or damaged, they can be very effective.If the tape loses viscosity due to too long storage time or hot season or improper use, please inform us and we will replace the tape immediately

High-Strength Tapes & Easy to Take Out-- Specially developed high-strength invisible imported white glue. The upgraded hair extensions tape has a larger contact area with your hair and is not easy to fall off. When you need to take them off, you just need some tape remover.
What makes our products unique?
Of The Love, By The Love, For The Love. Meticulously Picking Out Raw Material, Carefully Following Up Every Production Steps That Counts And Keeps Full Shine Unique
Why do we love what we do?
Letting More And More Individuals Regain The Confidence And Beauty Of The Past Is The True Faith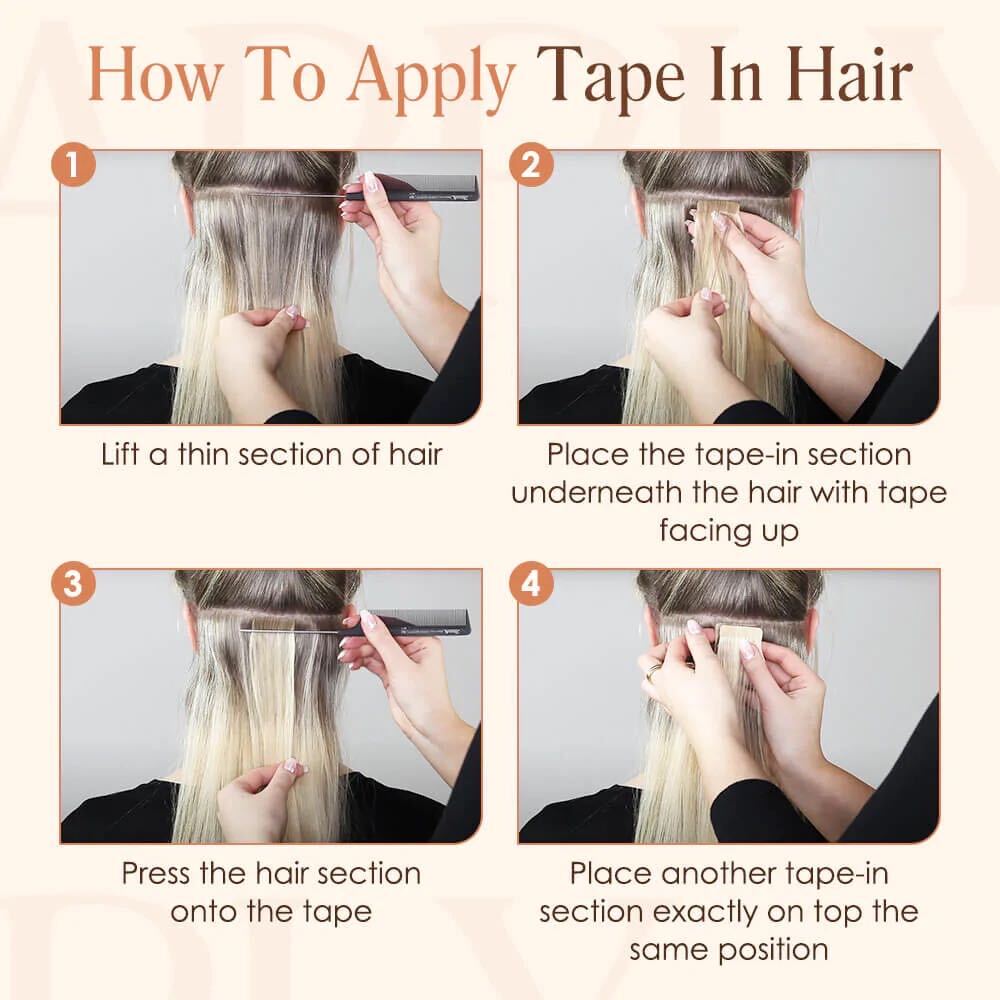 Customer Reviews ( 3 )
By
georginabrigham
Monday, 20 February 2023
Lovely hair, fast delivery very pleased!!
By
Jess Mess
Monday, 20 February 2023
Amazing Easy BeautifulThese extensions are wonderful! I rarely take the time to leave reviews but I have to with this one.I put them in as a pair between a very thin layer of my natural hair. If you take them out the right way, very little damage, if any, is done.Couple things;This is apparently human hair. I tested a couple strands to see how much heat they could handle before putting them in. First test was with my straightener on 450 and it fried the hair. Set the temp to 390 and that seemed to be the absolute highest heat it can handle without damage.They curl. Blend in beautifully with natural hair as long as your natural hair is covering it (obviously)When removing them, hold on to your natural hair as you gently take off top tape extension then flip over your natural hair (with bottom tape extension) and pull up and away from your head to remove from natural hair. I was able to get about 3 uses out of them before the tape was not sticky enough to use a 4th time.Do not wash your extensions while they are still taped into your hair. Remove them, wash your hair and re apply. Since I only used them three times, and I do not use any kind of product on my hair, I didn't feel it necessary to wash the extensions themselves. I just ordered another pack (2inches longer) and I am confident that they will blend in nicely. The first pack I got, I only used about 8 pieces and it gave me the volume I desperately needed at the ends of my natural hair. I had someone fry my hair during Covid and it's been two years. I've been growing my hair out but I still have a good 6 inches. I need to cut off and just not ready to let it go yet. These extensions have made my hair look healthy and I couldn't be happier. My boyfriend didn't even notice that I had them in until the third time I used them and he was rubbing my hair and realized that I had them in. I will probably buy these things for the rest of my life. 10 stars

By
VC
Sunday, 29 January 2023
Die Haare fühlten sich anfangs super an, nach dem waschen haben sie sich sich ganz natürlich leicht gewellt was bei Extensions immer der fall ist. Sie sind weiterhin so wie zuvor und nach dem Glätten sehen sie aus wie frisch vom Friseur. Kein Verlust an Dichte und sie sind nach 2 Monaten tragen immer noch schön!