Reisika
U Tip/Nail Tip Hair Extensions - Pre Bonded Invisible Soft Hair Extensions 50strands 50g
Price:
$45.00 $85.00 piece
Color

Medium Brown
Natural Black
Jet Black
Dark Brown
Light Brown
Medium Blond
Bleach Blonde
Light Blond
Length
Contact Us
Description
A U tip/nail tip/fusion/pre bonded hair extension is a type of human hair extension that is applied to the hair by heating up the keratin tip that is found at the end of the extension, to attach it to your natural hair.

Item: Nail U-Tip Hair Extensions / Fusion Hair Extensions
Material: 100% Remy human hair
Hair Length: 18", 20"
Color: #1 Jet Black, #1B Natural Black, #02 Dark Brown, #04 Medium brown, #06 Light Brown, #613 Bleach Blonde, #60 Light Blond, #16 Medium Blond
Lenght & Weight:
18 inch = 45cm, 1.0g/pc, 50 strands per pack.
20 inch = 50cm, 1.0g/pc, 50 strands per pack.
Feature1: No tangle & no shedding & no lices & no smell
Hair Feature2: Can last 3- 6 months or more longer with good care

Advantages:

Pre-bonded: Each strand having been created individually, rather than being sold as loose hair.
Completely melt the keratin with the hair extension iron so the keratin penetrates the client`s hair, which makes for a long lasting bond.
U-Tip hair extensions are the most popular extensions for all hair types because the attachment spot is very small can be customized by cutting the hair extension to make 2-3 smaller, micro bonds for use with fine hair.

Application Suggestion:
If You Have Short Hair, Want Long & Volume Effect, Buy 200 strands please.
If You Have Long Hair, But Thinner, Want Volume Effect, Buy 150 strands please.
If You Want HighLight Effect, Or Want More Volume, Buy Extra 50 ~ 100 strands please.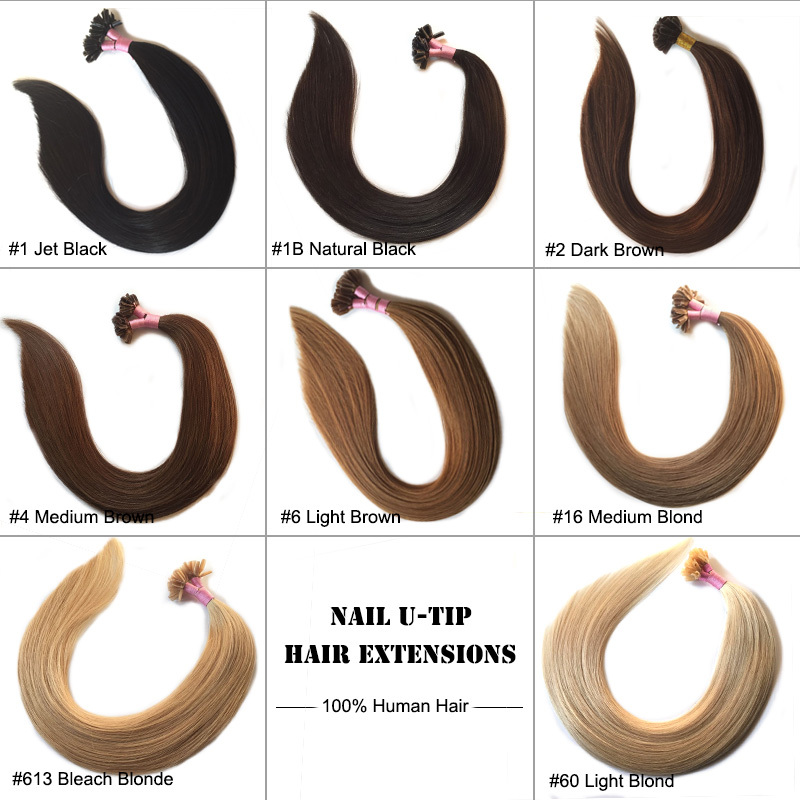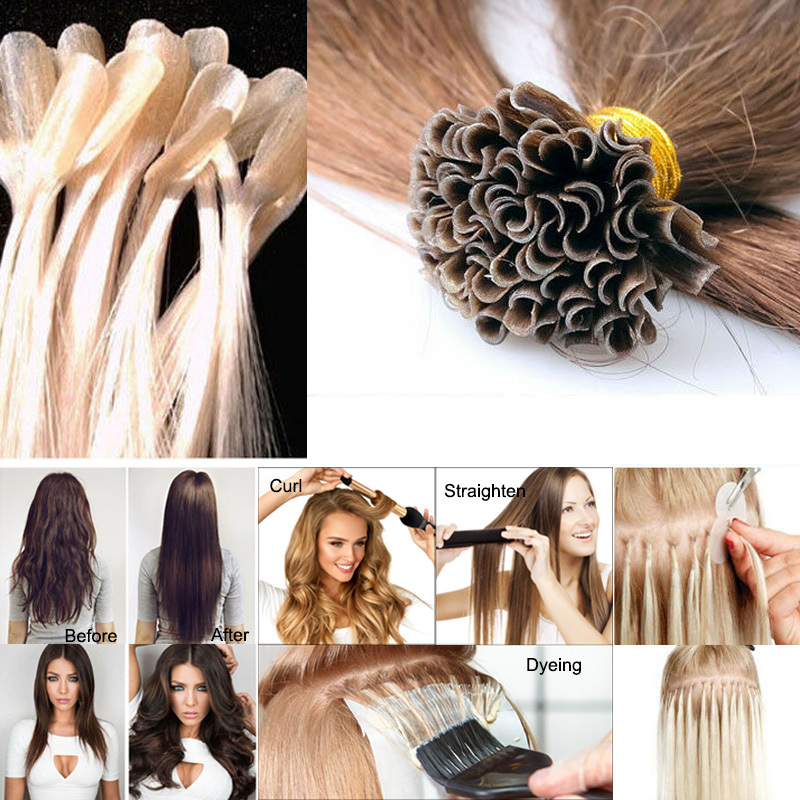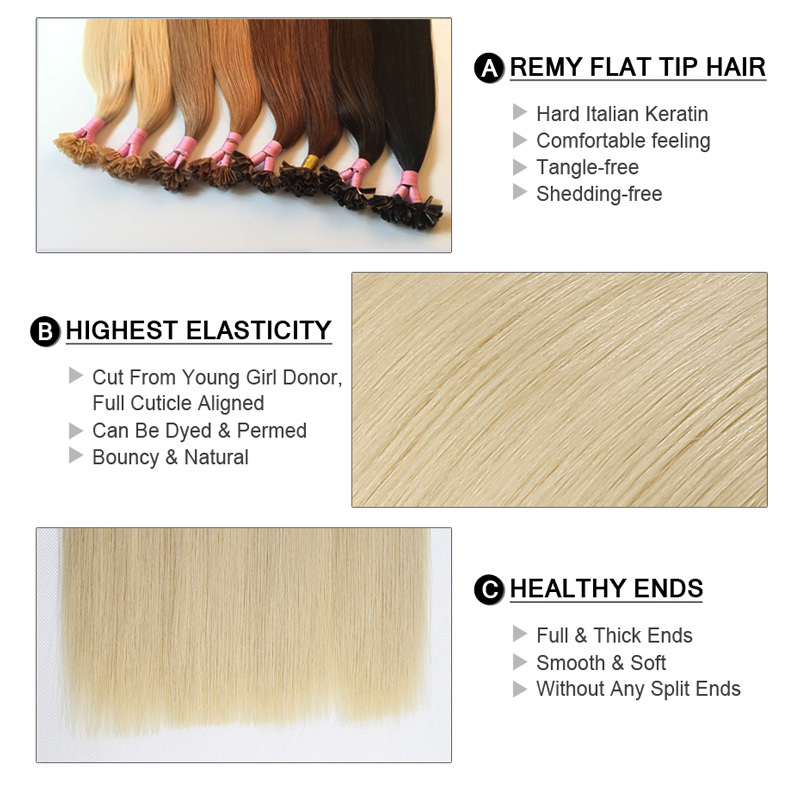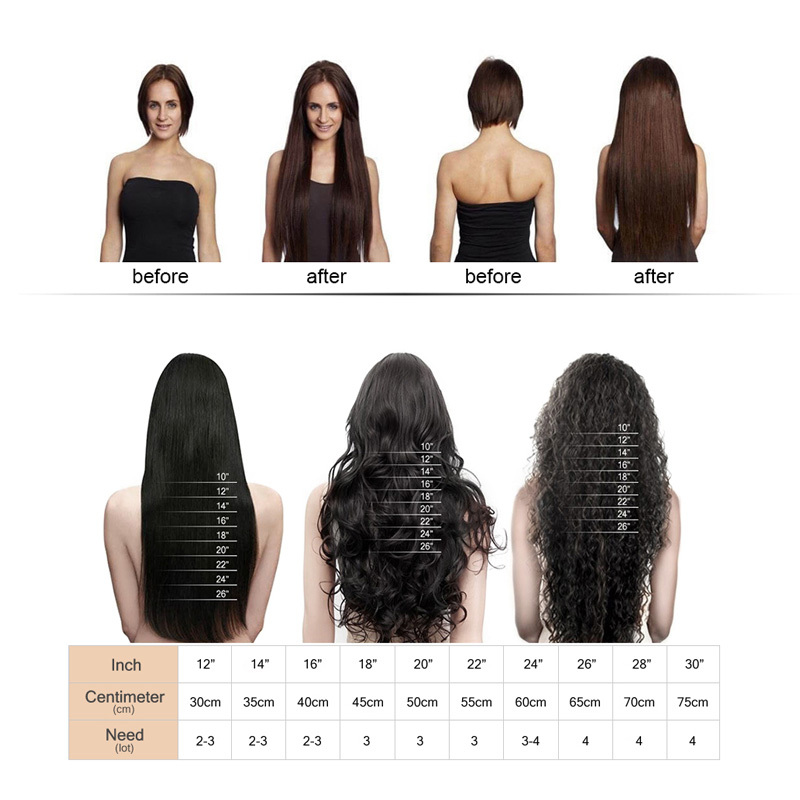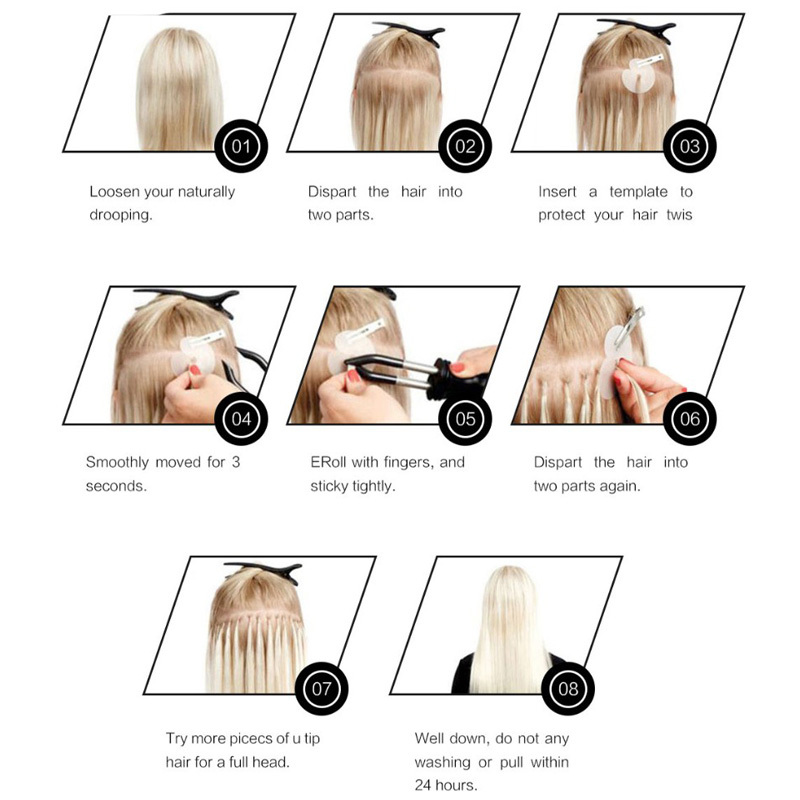 xxxxxx
Customer Reviews ( 0 )