Reisika
Tape in Remy Human Hair Extensions Platinum Blonde Straight
Stretched Length

16 inch
18 inch
20 inch
22 inch
Color

Light Brown
Jet Black
Dark Brown
Natural Black
Bleach Blonde
Contact Us
Item specifics
Style:

Straight
Suitable Dying Colors:

All Colors
Can Be Permed:

Yes
Color Type:

Pure Color
Material Grade:

Remy Hair,Virgin Hair
Description
Light Brown Tape Seamless Hair - Weft PU Type Hair Extensions

Tape in extension human hair | tape in hair
※Specification:
Hair Type: Remy hair extension tape in human hair
Material: 100% Real Human Hair
Hair Extension Type: Straight
Amount: 20 pieces
Net Weight: 50g
※Feature:
Natural, Invisible, Durable, Convenient & Reusable
100% Brand New Human Hair Extensions
Natural without any chemical process
No shedding, no tangles, soft and silky, no lices, top quality
Since the tape is super thin & transparent, it just looks like that the hair is growing from your own scalp.
Long-Lived tape in human hair extensions, hand-made tape hair extensions
Tape in hair extensions are reusable simply by replacing the tapes.
They are easy to apply, and easy to take off with professional tape in hair extensions remover
Someone may call it PU weft , it's just 0.5mm-0.7mm of thickness,so you almost can't feel it when it's applied. It's so easy that you can style it. A full head of long lasting extensions can be applied within 30 minutes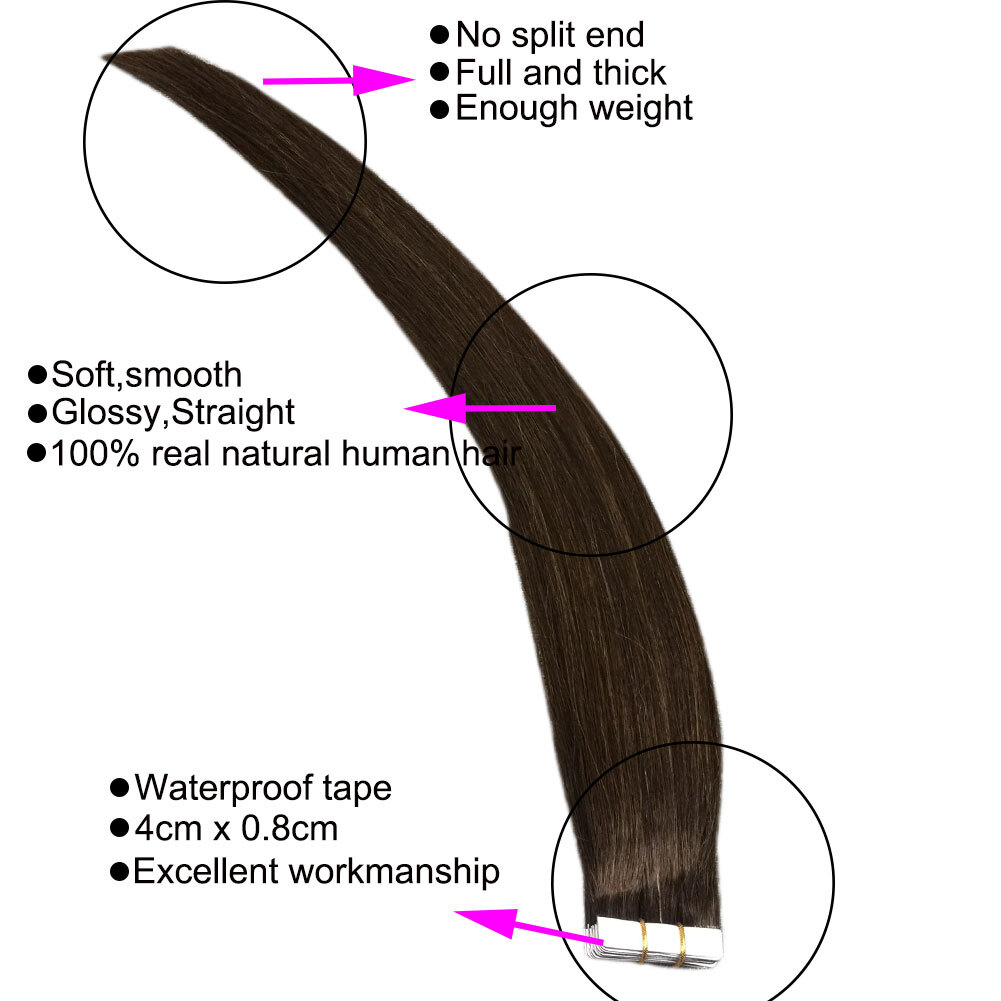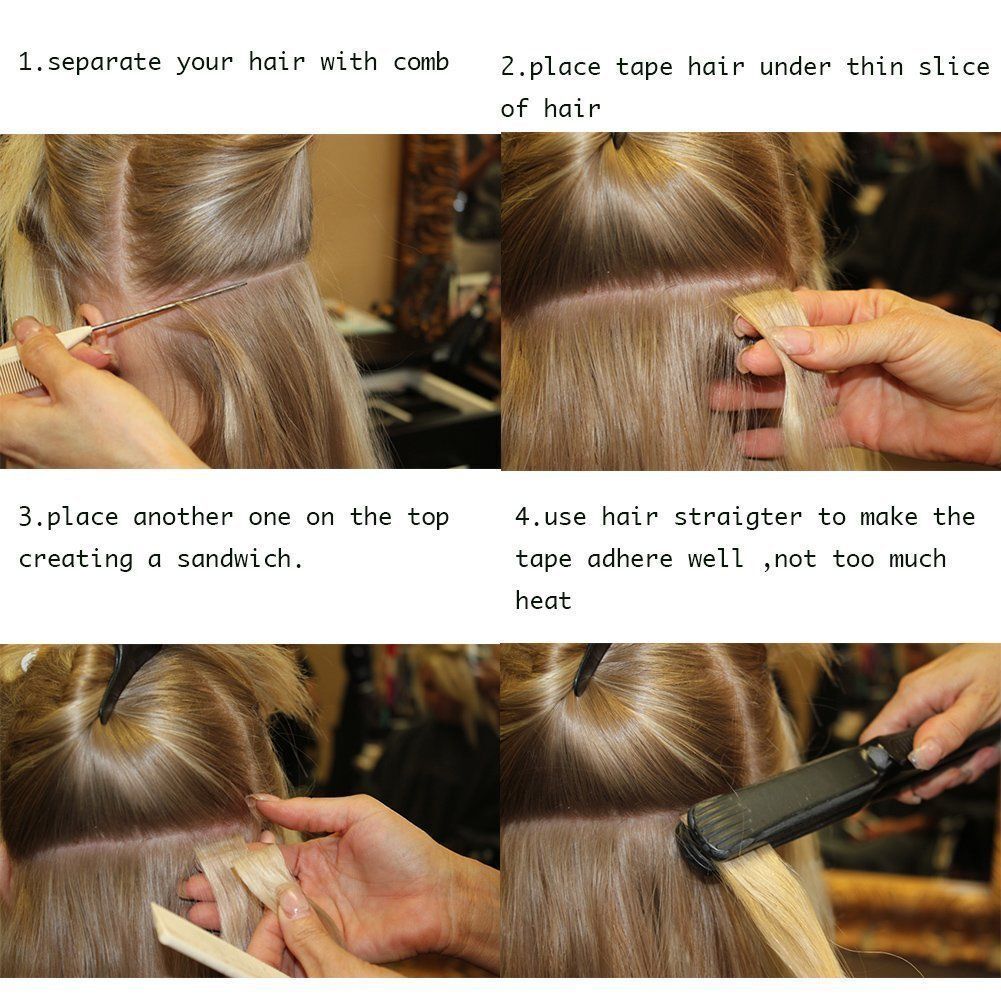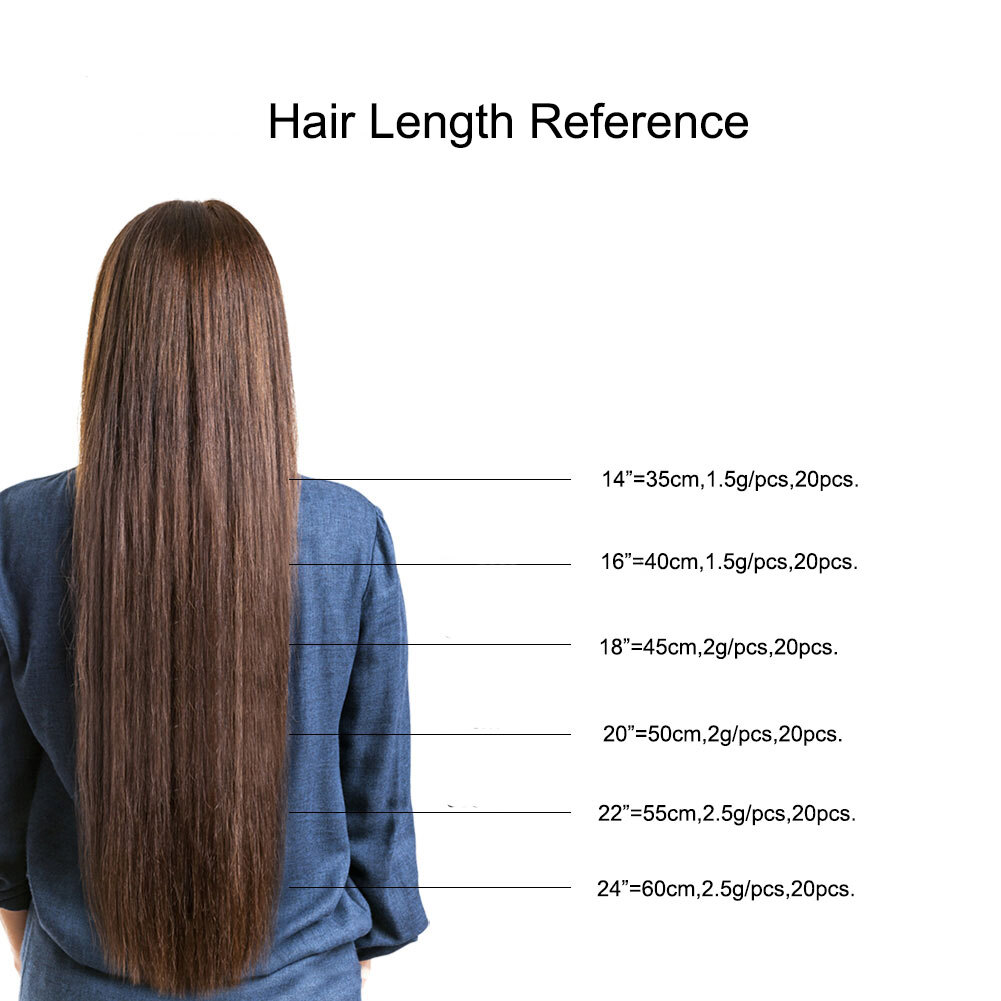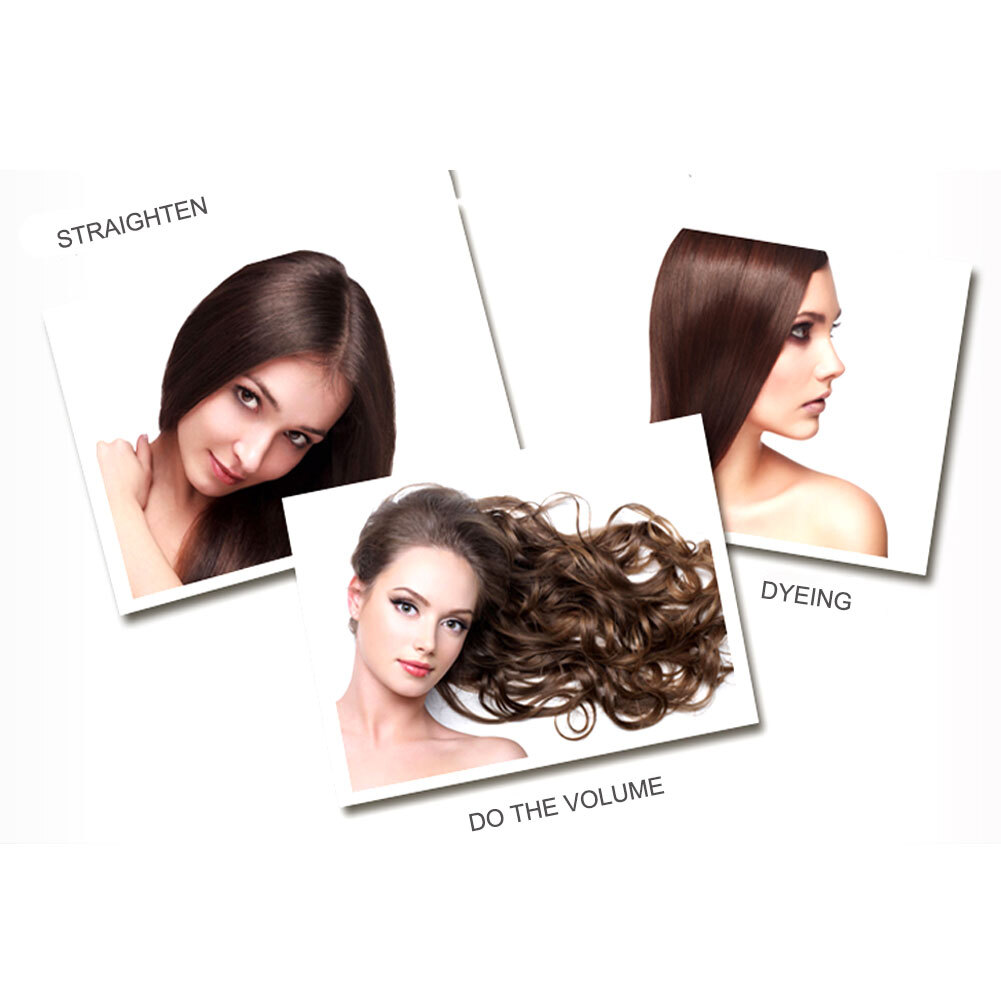 If you want to know more products,we have: seamless hair extensions , bang hair extensions , Middle Part Lace Closure Human Hair
Customer Reviews ( 6 )
By
Chelsea A.
Saturday, 29 October 2022
My hair is so damaged from a previous bleach job gone wrong 😬 SO much damage that I wouldn't even wear my hair down unless I had clipIns on, so decided to give these extensions a try and I absolutely love them so far! So so soft and not heavy at all! I am so happy to ditch the clip ins now. I will update this again in a week or so once they've been worn longer. As of now I highly recommend these!!UPDATE!! Still LOVING this product! Have washed a few times and even dyed them a bit darker and quality is great.
By
Amanda S.
Saturday, 29 October 2022
This hair is so amazing… the quality is so soft and it feels like real human hair which I think it is. The seller was very nice and had great communication when I had questions about the hair!! I'm going to try to tone these a little whiter to match my hair but overall I'm very impressed by these extensions. They feel smooth and silky! They feel very light weight, not heavy. I will be buying more! Thank you!!!
By
Samy Gott
Thursday, 17 February 2022
I have done it!!!! I have found an affordable company that has AMAZING product!! I LOVE this hair I found this company about two years ago after trying many many top end hair companies. Hair is expensive there is no getting around it. We are in the middle of a pandemic everything is so expensive we shouldn't have to give up splurging on ourselves. Hair extensions do many things for different people. In my experience hair extensions give me a boost of confidence I go in to work every day feeling absolutely powerful. Not to mention I feel beautiful. Not everyone can spend thousands of dollars on hair. This company has made it possible for anyone to be able to have the hair they want. When you go onto a company's site you see models you see the reviews but you're not sure if these are real people and honest reviews. I want to give you that honest review from a real person. I have thin short fine wavy hair. My hair does not make me feel good I don't feel powerful I honestly want to hide it is one of my biggest insecurities. When I bought this hair I was worried because it's not expensive so if it's not expensive there's no way it could be good. I WAS TERRIBLY WRONG!!!! This hair is amazing it feels amazing it looks amazing and if you take care of it with the correct products it lasts. And it doesn't hurt my wallet. Goo Goo has made my dreams of having long thick hair come true. I love that after I wash my hair the extensions actually dry a little wavy and blend perfectly in with my natural hair. If you weren't close to me you would have no clue that my hair is shoulder length. I have worn this hair in all types of weather I have even been hospitalized with this hair in and it has held up. If you are looking for a good reliable brand of hair and you're on Amazon and you see these reviews of these girls just putting the extensions in and saying oh I love them so much you're not getting the review you need I have pictures from all different stages of when I've had these extensions in from just putting them in to going to bed to washing them and having them wavy the ends are still amazing the hair is still soft the tapes are still in they have not slipped they have not fallen out they are strong. When getting extensions it is always smart to do your research what products to use how to sleep in them how to shower with them and how to wash them how to style them all of these are very important. Asking questions is very important and if anyone wants to personally ask questions or wants to know what products I do use I would love to help you you can reach out to me on my Instagram @sami.gott. But if you're going through Amazon looking at the reviews of all of these extensions on here stop because you just found the best ones.

By
Great hair
Monday, 07 February 2022
I've been using Reisika hair extensions for over a year now. I started off with clip ins and now I use tape in extensions. At first I was a little skeptical ordering online but after my first order I was hooked. The hair quality is absolutely amazing. The tape ins are much thicker than tapes I've brought from other companies. I love the new packaging and the fact that I always receive a bomb ass pair of lashes with every order. I will be posting a photo once installed.
By
Judith
Thursday, 24 June 2021
Delivery was quick, only positive.
By
Yanett
Tuesday, 25 May 2021
M gustan mucho .son perfectos para mi..